LinkedIn outreach is the process of reaching out to other professionals on the LinkedIn platform in order to establish connections, build relationships, and promote one's business or career. It typically involves sending personalized messages to people who are relevant to your industry or career, with the goal of starting a conversation or making a mutually beneficial connection.
LinkedIn has become one of the most popular social media platforms for businesses and professionals. As the platform continues to grow, more and more companies are turning to LinkedIn for prospecting and lead generation. 
Starting with the basics: B2B lead generation
B2B lead generation is a critical aspect of any business, especially those in the B2B market. The process involves identifying and attracting potential clients and partners who are interested in investing in your products or services. With the constant evolution of the market, lead generation has become even more essential in the digital age.
The process of identifying and attracting potential customers for your B2B products or services differs from B2C lead generation due to longer sales cycles and more complex decision-making processes.
There is an incredibly wide and diverse range of channels and methodologies that can be utilized to investigate the topic at hand. For example, LinkedIn, email marketing, twitter, WhatsApp, cold calling, offline events. 
The recent trend indicates that the most effective approach is to combine marketing and sales activities using an account-based approach that works like magic.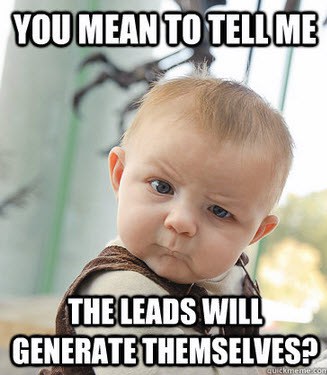 Online channels such as social media, search engines, and email marketing are among the most effective methods for generating B2B leads. These channels allow businesses to reach a wider audience and target specific individuals or companies. We talked about this in more detail earlier.
Transforming businesses with LinkedIn prospecting
LinkedIn is a powerful tool for professionals looking to connect with others in their industry, find new job opportunities, or grow their businesses through prospecting. 
Another key advantage of LinkedIn prospecting is the ability to target specific industries and job roles. This can be particularly valuable for B2B companies, as it allows them to focus their efforts on decision-makers and key influencers within their target markets. By targeting the right people on LinkedIn, businesses can increase their chances of generating leads and closing deals.
However, it has both pros and cons that should be considered before diving in. 


Pros of LinkedIn Prospecting:
Easy to sign up and start prospecting with access to almost 1 billion people;
Numerous strategies available to warm up leads and build relationships through social activities;
Ability to post and like sales/marketing content to promote products or case studies;
Opportunity to identify specific offers based on competitors connected to target leads;
Allows for a more relaxed, creative atmosphere in messaging potential clients.
Cons of LinkedIn Prospecting:
Doing massive outreach can lead to account ban and numerous limitations related to the account;
No built-in tool to track efficiency, leading to difficulty in defining efficiency and scaling;
No access to the employee's account, making it difficult to monitor SDR team campaigns;
Increased competition and automation tools leading to meme situations;
Requires consistent and persistent effort to maintain efficient lead generation and scaling.
To be successful in LinkedIn prospecting, it's essential to approach prospecting in a targeted, personalized, and professional manner, be strategic, and reach out to the right people. Additionally, it takes time, effort, and tools to scale LinkedIn outreach effectively. You can read more about the pros and cons of this method here.
What is the LinkedIn Social Selling Index?
LinkedIn Social Selling Index is a performance indicator that measures the impact and visibility of a user's actions on the LinkedIn social network. It is composed of four sub-scores: establishing your professional brand, finding the right people, engaging with insights, and building relationships.
The SSI is an e-reputation index that analyzes digital communication at a personal level and provides insight into a user's LinkedIn performance. By analyzing SSI components, it becomes apparent how the four pillars of Social Selling play a crucial role in enhancing sales results. A high SSI score indicates that a user is an authority and an expert in their field, which makes them appealing to prospective clients and boosts their visibility on the platform.
To increase SSI, focus on improving profile visuals and copywriting, strategically cultivating a network of valuable connections, sharing insights, and building meaningful relationships over time. Measure your SSI and read the details here.
How does LinkedIn Sales Navigator work?
LinkedIn Sales Navigator is a premium tool that offers advanced search filters and features for sales professionals and recruiters to optimize their performance and gain maximum ROI from social selling.
With Sales Navigator, users can identify potential customers, get an idea of their buying habits, and direct them to their sales channel.
The tool enables users to conduct advanced searches and obtain significantly more precise outcomes with various filters, such as hierarchical level, company size, and buyer intent. Sales Navigator also provides additional features, such as Smartlinks, Teamlinks, and CSV upload, for generating new leads.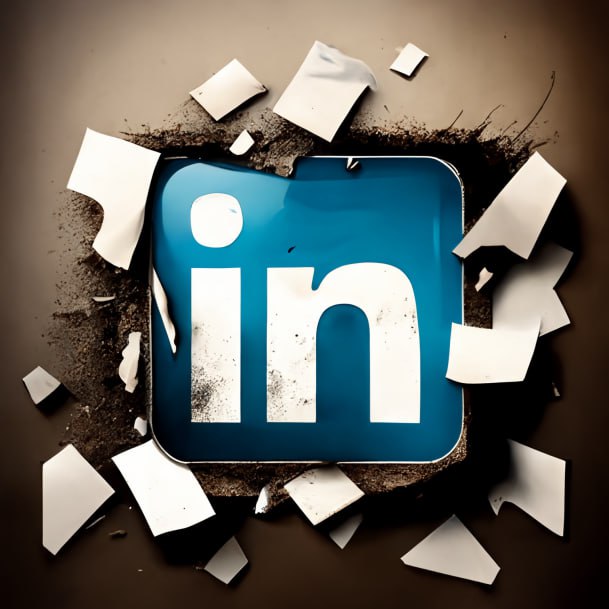 The pricing for Sales Navigator ranges from $99/month to $1600/year, with different plans offering different features. Other tips for working with Sales Navigator include using Boolean search, taking advantage of LinkedIn Groups, and utilizing InMails and prospect tags. While Sales Navigator can be costly, it remains a useful tool for locating potential prospects for products, services, or institutions.
Read more about LinkedIn Sales Navigator and how to use it here.
LinkedIn Premium Plans Comparison
If you're looking for the right LinkedIn account type for you, you can compare the various LinkedIn premium plans available. There are eight levels of LinkedIn memberships, including the free account, and the following LinkedIn premium plans:

– LinkedIn Premium Career,
– LinkedIn Premium Business,
– LinkedIn Sales Navigator Core,
– LinkedIn Sales Navigator Advanced,
– LinkedIn Sales Navigator Advanced Plus,
– LinkedIn Recruiter Lite,
– LinkedIn Recruiter.
Each plan has its own set of features and prices, and in this article, we'll take a closer look at each one.
We have a few suggestions regarding tariffs that we'd like to share with you.
The Sales Navigator plan provides better value for money than the LinkedIn Premium Business plan if you're looking to generate leads on LinkedIn.
If you're a job seeker, a LinkedIn Premium Career account can be a significant advantage compared to a basic LinkedIn account.
Choosing LinkedIn Sales Navigator instead of LinkedIn Recruiter Lite is cost-effective.