LinkedIn it is something like Facebook for your career. Despite the fact that almost everyone has heard about this social platform, many people still don't know how to use LinkedIn and what benefit from it for themselves and their business they could get.


LinkedIn is like a modern networking event, a peer-to-peer conference where you meet other professionals not in person but online, has a small talk about what you do, learn about others and exchange electronic business cards. It is suitable for anyone who is interested in developing their professional skills or looking for new career opportunities.
See what you need to know to get the most out of LinkedIn.
How to grow a business on LinkedIn?
 1. Create a page on LinkedIn
Before your business can get started on LinkedIn, you will need to create a page for it. This allows you to highlight your services, thought leadership, and showcase your employees. Meet an example of our page.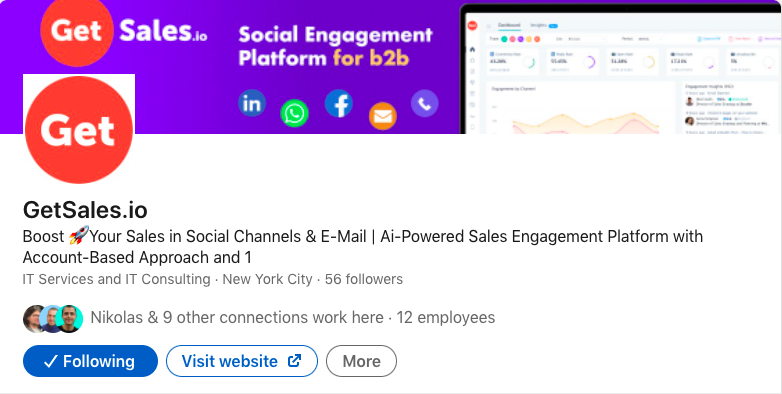 Company description:

Tell us about your mission, values, goals you pursue and describe your products or services in a few sentences. The text should be written in a friendly, inviting voice.

Location:

If you have a physical store, you can enter your GEO.

Hashtags:

You can add two or three hashtags related to your industry for making your profile easier to find.

Photo Cover:

This is the one that will add sparkle to your profile and help showcase your business, the recommended size is 1584×396 pixels.

Custom Button:

This will prompt you to take some action: view the site, contact you, get more information, register, subscribe. Do not forget to add the appropriate URL so everyone can get to the right place.

Language:

If your business targets a multilingual audience, you can add information about yourself and your business in over 20 different languages.

 
Set up your public profile URL

 
Choose a recognizable URL for your brand. This makes it easy for potential clients to visit LinkedIn to learn more about you and your skills and qualifications. If possible, make it the same as your nickname in other social networks. For more information on setting up a URL, see the LinkedIn guide.
Talk about your skills

 
In addition to summary, LinkedIn allows you to list up to 50 skills. Including their verification will help you rank higher in LinkedIn searches. When someone wants to support you, LinkedIn will offer recommendations such as blogging, sales, marketing strategies, and more. Approvals received will be listed in the Skills and Approvals section.
Add Contacts to LinkedIn

 
You can develop your own professional network below the created corporate profile. When expanding the network, more people know about you and you get more bonuses: leads, loyalty of potential partners and employees.
Contacts need to be periodically given time and added in 3 categories of LinkedIn:
Direct contacts; Users with whom you can "Establish contact".

Indirect Contacts: Contacts of your contacts.

Contacts of your indirect contacts.

 
You should add at least thirty LinkedIn members to the first group. They will have access to all public information about the company, so we advise you to invite friends and colleagues to this group.
You can also synchronize contacts from your email database. To do this, go to the "Expand network of contacts" page and enter the required data.
Keep a track who views your profile

 
The audience survey and networking tool for the free account is located right below the profile picture. This will allow you to see the last 5 visitors in 90 days and provide suggestions to increase views. You will also be able to track and analyze weekly trends in relation to your profile for increased activity.
Premium account allows you to track all profile visitors for the previous 3 months. It also allows you to dig deeper into weekly data and filter your visitor list for a specific time period.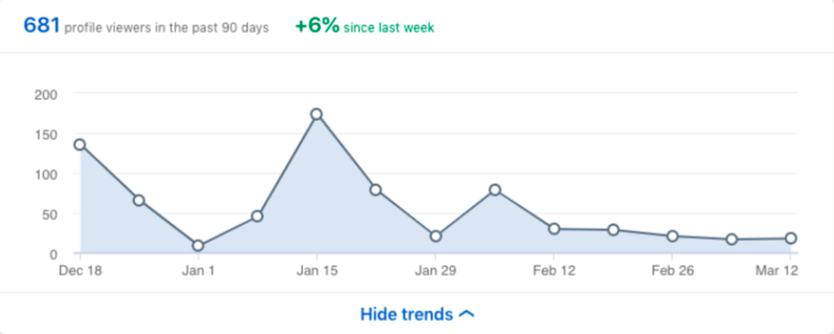 Visit people profiles you are interested in


 

 
When you are visiting someone's profile, the owner is notified. And in return, he/she will visit your profile to learn a little more about you. Ultimately, this will give the prospect of collaboration. GetSales.io can automate visits to people's profiles, as well as many other activities on LinkedIn. GetSales.io is a cloud solution where all automation is performed on the server and without your direct participation.
Strategize on LinkedIn


 

 
Decide what your company's goal is on LinkedIn. Whether you use LinkedIn for recruiting, selling, communicating with clients, or all of the above. Does your LinkedIn budget include advertising? All these questions must be carefully considered.
After you have got acquainted with those who visit your page, and with those whom you would like to target, you can safely begin to plan a marketing campaign. To do this, the goal of the marketing campaign is clearly defined, which is to be guided by. Your target audience is selected to write catchy and selling messages and prepare content accordingly.
Create your own LinkedIn group


 

 
Create a group dedicated to topics relevant to your industry. As in Facebook, LinkedIn groups provide your community with an online forum where you, as a brand, can become not only a conversationalist, but also an active participant to build friendly contacts with customers.
LinkedIn has groups that Page Admins and Business Owners can also find useful, such as: Small Business Owner Forum, LinkedIn Small Business Innovators, Small Business Advisors.


Join groups focused on your business niche to stay up to date, discover and connect with influencers. This will help you generate some new business ideas.
As an administrator, you will be able to send weekly emails to your audience for increasing your reach. It's also a good idea to join other groups that are related to your niche.
Use Sales Navigator tool on LinkedIn


 

 
Sales Navigator will allow you to increase your sales by:

providing real-time sales updates and insights;

recommendations of target accounts for potential clients;

advice on how to reach potential customers through your company's network.
You can learn more about the Sales Navigator tool and how to use it in the LinkedIn Guide.
Start blogging on LinkedIn



 

 
The LinkedIn algorithm ranks posts based on personal connections, interest relevance, and likelihood of interaction. In other words, he tries to show what will interest users. Your posts should work like this.

Take a look at this list:
 you need relevant and true content;

 images and videos attract more attention than dry text;

 it is better to separate a long post with paragraphs and markers for easier reading;

 call to action in a friendly tone;

 address specifically to the audience you want to reach, for example: "To all marketers";
tag people and mentioned pages;

surveys will help you get feedback;

do not forget to add at least 2-3 hashtags;

flashy headlines attract more attention;

Reply to comments promptly to show you care.


Summing up
LinkedIn allows you to gain the trust with your audience, seek valuable connections and advice from leaders in your niche that you need. It is an invaluable tool for recruiting and selling your services and products, and a great way to keep up to date with industry news, enhance your professional reputation, and increase your brand awareness.


To get the most out of LinkedIn, fill out your profile, start talking, giving, getting recommendations and approvals, using LinkedIn groups, creating interesting content, all new opportunities, respect professional etiquette and try it today!