Greetings from the GetSales.io team! We want to inform you about the latest and quite relevant changes on LinkedIn. LinkedIn has initiated a UA test to switch free LinkedIn users to a Premium subscription.
LinkedIn free account limitations
 Currently, we spotted 3 major groups of limits, that might be affecting your free LinkedIn account:
Connection message text limited to 200 characters.
Sending only 10 personalized connection requests per month;
Sending only 10 personalized connection requests per month with a 200-character limit.
LinkedIn connect message character limit
We have also noticed bugs where the limit does not disappear, even after sending connection requests without messages. This issue seems to resolve itself over time or with intervention from LinkedIn. Due to these factors, the sending of connection requests on our platform might have been temporarily interrupted.
However, we have good news! We've prepared an update for GetSales 2.0: now, when sending a connection request, you can select the option "Make a connection without a message if the limit of personalized connections is reached," and the system will send a connection without a message when the limit is reached.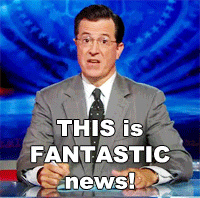 Let me tell you in more detail how our new feature works:
firstly, the system tries to send an invitation with a note (message).
If it's failed, then it tries to send invitation immediately without text.
If it turned out, the system completes the task and automation goes further.
If it didn't work, then the connections tasks will be held until the end of the day (this happens only when the weekly limit is reached). 
We will continue improving this feature, so that you can see which contacts have been sent a "blank connection," allowing you to manage your messages accordingly.
Linkedin connection request message character limit
Or if you've noticed that only 10 connections were sent for a LinkedIn account attached to the platform and no more are being sent, you simply need to remove the text from the connection messages. Connection message tasks would be regenerated and you'll continue sending blank connection request.