To succeed in B2B prospecting, you need data. Today, we focus on LinkedIn data scraping. Thanks to advanced software, data scraping has become vital for B2B prospecting, especially on LinkedIn. Wondering why LinkedIn is so important? 
For a no-fuss solution, it's the most complete and frequently updated database around. And guess what? You can now use it, even if you're not a developer. Why not give it a try?
Data scraping, in its literal sense, may sound like scratching data. However, in practice, it's the process where software extracts unprocessed data from a source and presents it in a structured format, making it user-friendly. The primary purpose is to gather content from websites, akin to copying and pasting, but automated by software. The best part? No programming expertise is needed.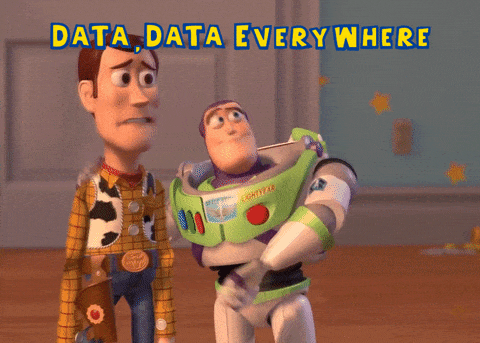 In the e-commerce world, scraping is like your secret tool. You can use it to spy on your competitors' products and find out what makes them tick. It's also great for understanding your rivals. But wait, there's more! Scraping isn't just for that; it's also handy for gathering information about potential B2B partners and LinkedIn connections.
Imagine needing LinkedIn data for your prospecting. But here's the catch: collecting it manually takes forever. Fun fact – the internet churns out a ton of data every day (2.5 exabytes). So, grab some cool tools; otherwise, you'll be stuck in the old-fashioned, time-consuming way of searching and qualifying prospects.
What are the benefits of data scraping?
Okay, so here's the deal – scraping isn't just copy/paste. For small stuff, manual is fine, but when you're dealing with big data, scraping is where the magic happens. It's like unlocking a treasure chest of benefits!


Certainly, here are the benefits of scraping content:


1. Time Efficiency: Scraping enables the automated retrieval of vast amounts of data, saving significant time compared to manual methods.
2. Access to Relevant Data: It provides access to pertinent data that can enhance sales strategies and overall business operations.
3. Research Opportunities: Scraped data serves as a valuable resource for conducting in-depth studies and analysis.
4. Data Comparison: Scraping allows for seamless comparison of data from multiple websites, facilitating comprehensive research and decision-making.
How to scrape data from a website?
Web scraping used to be just for Python developers, but now anyone can do it. Here's how:
Get the HTML code of page.
Find the information you need on the page.
You can use easy tools like Get Sales, a Chrome extension. Check out our step-by-step tutorial for help.
How to do data scraping on LinkedIn?
For marketers, LinkedIn data scraping is a powerful means of obtaining essential information, including:
Competitive intelligence.
Valuable prospect insights.
Industry-specific data.
Contact details, including phone numbers.


Armed with this comprehensive dataset, you can confidently build a high-quality prospecting file on LinkedIn, a social platform with a user base exceeding 800 million. Additionally, a variety of prospecting tools are at your disposal for efficient execution.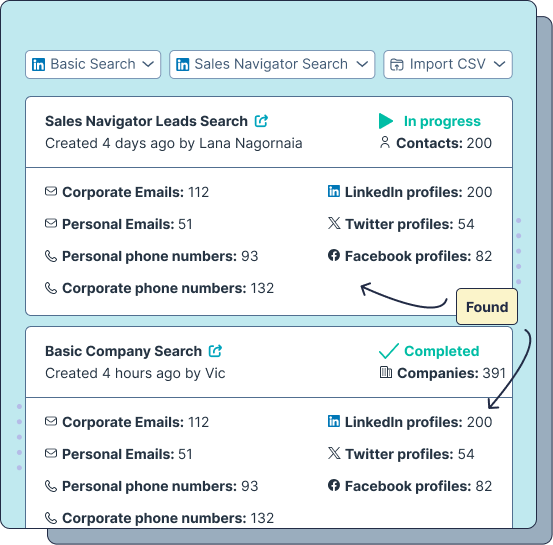 In the quest to enrich your LinkedIn prospecting file, it's crucial to master the art of data scraping.

You can extract the following key data points:
Last names.
First names.
Job titles.
Company affiliations.
Professional experiences.
And, in specific instances, email addresses and phone numbers.


To embark on this journey, you'll require a reliable data scraping tool. Once equipped, navigate to LinkedIn, access "network," and proceed to "relationships." Your chosen tool will efficiently compile data based on your predefined criteria. You can easily export this valuable data in CSV format or access it through a dedicated interface. Now, let's delve into some noteworthy tools!
Using GetSales for data scraping
Discover leads effortlessly using LinkedIn Basic Search, Sales Navigator Search, import data from CSV files, or collect leads with a convenient Chrome Extension.


Bid farewell to expensive and outdated databases as you unlock precise leads automatically. No matter where you are or your preferred method, we've got you covered.


Set up searches with specific parameters and put them on autopilot. You can repeat these searches weekly, and it's all hands-free.


Create your "My Network Search," ensuring no lead slips through the cracks, not even those added to your connections automatically. Your prospecting game just got a whole lot easier!
With GetSales, you have the fantastic opportunity to scrape data at no cost. There's a Freemium version available that grants access to select features within a predefined quota. It's an ideal way to kickstart your journey into data prospecting and extraction. 


This gives you the chance to become acquainted with the tool's functionalities, explore its user-friendly dashboard and interface, witness its effectiveness, and unleash its full potential.


Should the tool impress you, consider upgrading to the Premium version. This upgrade will empower you to execute additional actions aligned with your sales funnel, taking your data prospecting and extraction capabilities to the next level.
Elevate your lead generation with the power of scraping LinkedIn data
Understanding data scraping and selecting the right tool is just the beginning. To create an effective prospecting file, follow these steps:


Define your persona – Ensuring a high conversion rate requires a clear understanding of your potential prospects.
Establish your sales strategy – Consider adopting inbound marketing strategies to attract potential customers.
Choose the right tool – Investing time in selecting the right tool to support your efforts is crucial.
Use LinkedIn – Open a search page and input your target's information.
Data scraping – Utilize your chosen tool for this purpose.
Optimize campaigns – Once you have your prospect base, strategize on how to best utilize it.
Automation tools make your messages and emails unique. Just remember, the data you collect should be useful for your business. 
LinkedIn Data Scraping Limits
In 2021, LinkedIn updated its platform to focus on the quality of connections. Now, there are restrictions on sending invitations, and while they're not big fans of it, scraping public data is still legal.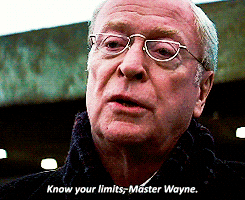 In the realm of data scraping on LinkedIn, the allowable limits are contingent upon your account type. Users with free accounts have the capacity to extract up to 1000 leads on a daily basis. However, if you're equipped with a Sales Navigator account, your capabilities are significantly enhanced, with a maximum of 2500 leads attainable each day.


Yet, it's essential to grasp the best practices for effective client engagement. Rather than sending a direct email, it's advisable to approach potential clients on LinkedIn through a systematic process. This process typically involves initiating contact with a profile visit, extending an invitation, crafting a personalized message, and then transitioning into meaningful business discussions. Notably, GetSales offers a streamlined approach to master these invaluable best practices ✨.
FAQ of the LinkedIn data scraping
Data scraping means gathering info easily using software. To do it right:
– Know your audience (start with defining a persona in digital prospecting).
– Set criteria for what you want.
– Pick a great scraping tool like GetSales.
What tools to scrape on LinkedIn?
In today's vast online landscape, an abundance of information circulates, and to make it more digestible for humans, a myriad of tools has emerged. On LinkedIn, several marketing automation software solutions have been designed to enhance BtoB prospecting. Notable options include:
GetSales
Waalaxy
Linked Helper
TexAu
Dux-Soup
Phantombuster
These tools empower you to perform a wide array of tasks, from data scraping to crafting precise prospecting strategies.
LinkedIn data scraping: GetSales
 This is the ultimate tool to supercharge your prospecting efforts. With it, you can:
Extract the essential data you need.
Automatically discover your prospects' professional emails.
Send personalized messages and emails.
Create tailored scenarios for your prospecting strategies.
Execute follow-ups seamlessly.
Gain valuable insights into your KPIs using its user-friendly dashboard (particularly helpful for analyzing your actions).
It's an all-encompassing solution that simplifies the process of acquiring new customers and automating tasks, making it effortless to get started and achieve success.
Discover GetSales. 
LinkedIn limitation on scraping
In the world of LinkedIn, the use of marketing tools to capture leads is surging. While LinkedIn's terms of use explicitly forbid scraping, it remains a legal practice for public profiles. This is because LinkedIn acknowledges that if you make your information publicly available online, it's accessible to everyone.
As a result, nothing stops you from prospecting companies and clients whose profiles and information are public. With this insight, you're now well-equipped with knowledge about LinkedIn data scraping, ensuring that prospecting holds no secrets for you.