Today we're telling the story of the marketing company Kseppa Marketing and their interaction
with our automation tool GetSales.

Let's calculate the results of the integration of GetSales into the agency work after two months and read the comments from the first person, CEO of the company Ksenia Parfenova. For them, automation
of communication was their first experience, but it turned out to be very successful.
– Get new customers and counter-agents for lead generation by automating the sales funnel
– Save time on communication
– Increase the outbound flow of initiations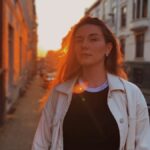 Ksenia's comment: We didn't set specific goals, 
we wanted to test whether the effectiveness would be higher than manual work.
Features of the customer:
Marketing agency for B2C businesses and personal brands in CIS, EU and US market.
They have 7 permanent employees and about 50 contractors they work with on a regular basis.
The main source of leads is word of mouth and partnerships. They have not used lead generation automation before.
By using GetSales automation platform Kseppa Marketing sent 669 friend requests and initiated 172 dialogs during the month. In terms of engagement time, processing and conducting calls took 
about 40 hours.
Before GetSales agency manually wrote outbound emails, sent friend requests, commented on posts and handled all communication. Since the schedule allotted 30 minutes for this task, there was low productivity and almost zero results. 
Or an assistant was paid to perform a task with a higher flow of outgoing requests, but in this case there were high costs.
As a result, Kseppa Marketing concluded 22 partnerships with PR agencies in the US and England.
The first leads from the campaign come in a week later. The first deal also came a week later.
There's the conversion rate:
Applications – 32.1%, messages – 63.4%.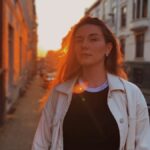 Ksenia's comment:  The process was automated and conducted with little or no input from me. Our goal was to get out on the call, and many of the targeting members signed up on their own without me having to initiate a face-to-face communication.
In the time that appeared free from routine tasks, the agency was able to switch to Conducted
calls on targeted leads, and also had more time for management tasks within the business.
They also refined their LinkedIn service for personal and commercial accounts, introducing
automation there.
A couple of questions for Ksenia about GetSales:
Before you chose us, did you consider alternatives? Tell us what prompted you to make a choice in our favor.
Yes, we did. Was not comfortable with the functionality and was scared by the high price for subscription without understanding the payback of this task. I made a choice in your favor, as there was a clear commercial offer and the possibility of a trial period, open communication with the team and affordable price.
How was your interaction with the GetSales team and the platform? What did you like and what do you think should be improved?
The team worked perfectly. Darina was quick to answer my questions and solve technical problems.
I would improve the intuitiveness of the program – it was not always clear what step was next.
Tell us about the project implementation: how long did it take to implement the solution into your business processes and how was the adaptation?
It took about a month – there were technical difficulties in working with the program. However,
after its proper functioning we adapted quickly – literally in an hour.
Did the result coincide with your expectations of GetSales work?
Yes, but I would like to test it on the audience for the purpose of sales.
What do you think is important for those who read the interview to know so they can understand your experience?
The funnel and the first message are the biggest influencers.